...and take fearless action towards your dreams!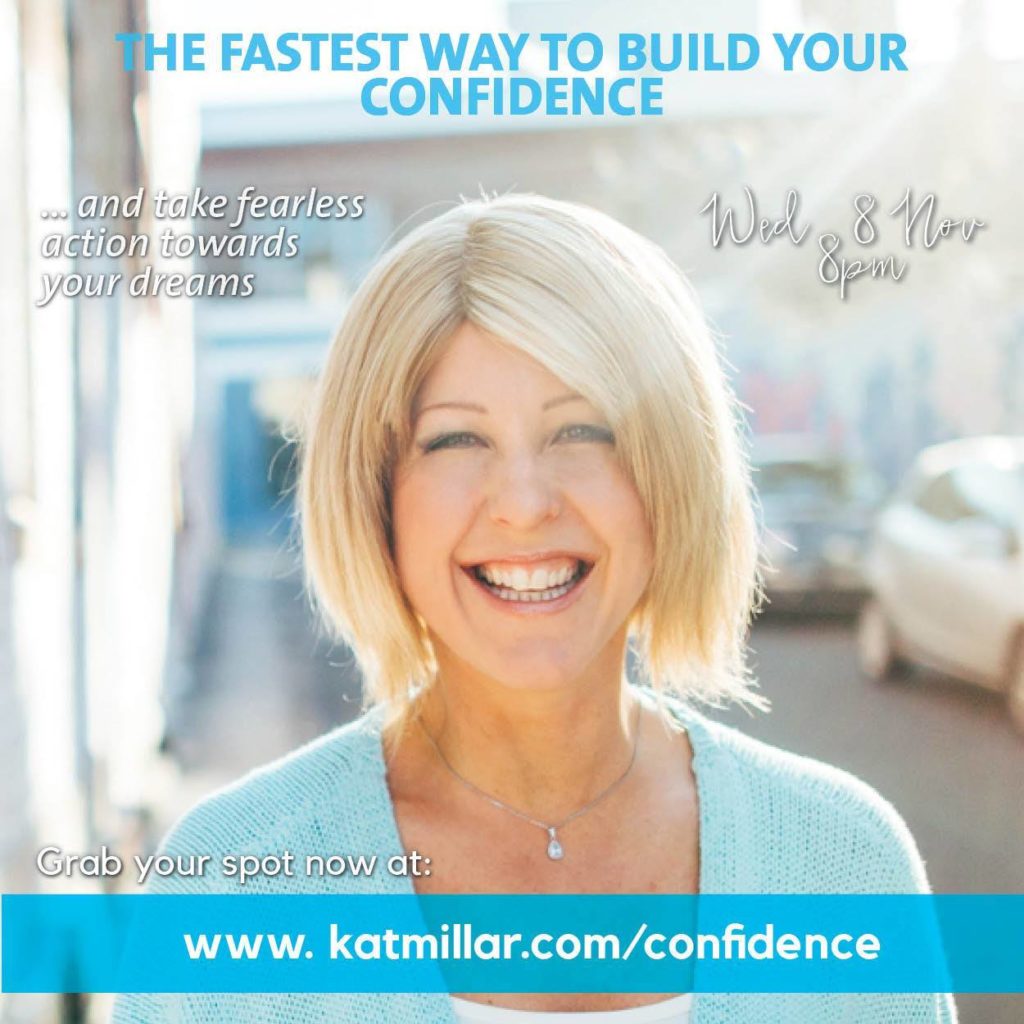 WEDNESDAY 8th NOVEMBER, 8pm AEDT
WHAT YOU WILL LEARN AT THIS FREE WEBINAR TRAINING:  
Secret 1:
How to avoid 5 common mistakes that people make when it comes to confidence, and how to feel good enough, right now
Secret 2:
How to turn up your confident power, regardless of what people around you might think and say - plus the thoughts that will help you with this process
Secret 3:
How to get your confidence back without comparing yourself to others, by discovering more about how you are uniquely wired
About Kat Millar Owner: Get Results Training, Speaker, Coach
Kat has helped thousands of people achieve life-changing results over the last 14 years. Kat offers a wide range of knowledge drawn from her experience studying personal development over the last 2 decades and as a business owner working in three different countries.  
Kat is a professionally trained Speaker, NLP Practitioner & Coach. 
She's invested tens of thousands of hours into learning highly-effective communication and confidence skills.  
Her trainings are inspiring, thought-provoking and always packed with valuable strategies and takeaways that can be applied straight away.  
Grab Your Place
Break through your fears and doubts, by learning the fastest way to build your confidence and take fearless action towards your dreams.
Wednesday, 8th November, 8pm, AEDT.
Register for your free place now!