My sister Vicki visited me recently. She is an inspiring chick who I look up to and admire. She's one of those people with a wide range of interests and skills. 
She'd been a gym-goer for many years, mainly enjoying cardio classes, but one thing she's never really pursued, is weight training. She'd listen to me talk about it (out of love for me I think) but never interested in pursuing it.
But on this trip, she surprised me by asking me something I didn't imagine I'd ever hear from her: "Kat, would you write me a weights program?"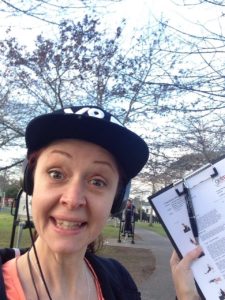 Vicki had come to a realisation that even though she knew that weight training had benefits, having the knowledge about it and actually doing something about it are two different things. 
She has a petite build and she'd never thought of herself as having the potential to put on muscle or be physically 'strong'.
We had a lot of really great conversations during our time together. We talked about how when she was younger, she didn't think she could be one of those 'gym chicks' – and just join a gym.
Wasn't that for other people? 
'Sporty' people? Fit and strong and confident people? Is it really possible to put on muscle and change your body? Had she left it too late? (She's 41).
Who was she to think she could get buff and strong?
She's intelligent and she knows the logical answers to these questions, but was exploring and embracing the reality of these answers for herself - and smashing through her perceived limitations.
She told me that in the past she had decided that she COULD be one of those 'gym chicks' - now she was deciding that she COULD also be strong.
She was breaking through her own limiting mind-sets. I call these limiting mind-sets: 
Perceived Invisible Boundaries (P.I.B's)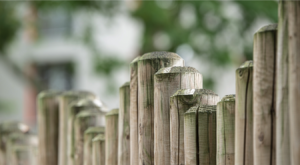 We build these boundaries for ourselves by creating limiting beliefs and making decisions out of beliefs that restrict us.
Perceived Invisible Boundaries are often the result of fear and doubt:
Some of the common fears that hold us back:
Fear of failure (often resulting in shame or disappointment)

Fear of success (and what that could mean?)

Fear of the unknown

Fear of facing the truth about our fitness or strength

Fear of looking silly or inadequate

Fear of getting out of our comfort zone

Fear of being laughed at
Some of the common doubts that hold us back:
Doubting that we will be able to stick at something

Doubting our own ability to succeed

Doubting that we have what it takes

Doubting that we can handle the pain or discomfort

Doubting that little quiet voice, encouraging us to go for it
We often ignore that little voice, but it doesn't go away. It will always be there
That little voice encourages us to start taking action on the never-ending journey of improvement.
The little voice is there because deep down, that part of us KNOWS we are destined for more. We are wired for growth and improvement, for change and moving forward, into all we can be in every area of our lives.
Sometimes this means that we need to move beyond simply KNOWING something and begin APPLYING it to our life. By taking it on not only as a regular, habitual lifestyle, but as an IDENTITY.
Many of us wait for someone to give us permission to step up into a new area. Having that support and accountability is wonderful, but what if you could simply give yourself that permission? The fact is, you can!
Towards the end of Vicki's visit, when I was preparing some healthy food for us, she said, "I want to write about what it's like to be your sister".
I asked what she meant. She said, "You really do LIVE what you tell others to DO".
I laughed because I hadn't really thought about it in that way. It's just so normal for me to live a lifestyle of health and fitness. It's part of who I am and who I've always been. I can't imagine it any other way. 
But this choice can be made by anyone; to change the way they see themselves and to make a positive life change.
I love the Nike philosophy, 'If you have a body, you're an athlete'
This philosophy cuts the 'exclusivity' out. I believe this idea can help us all think of ourselves as being fully in control of our bodies and how we choose to move them.
We are all on a journey in our health and fitness. Being fit or strong isn't something you suddenly become one day. It's something you work on over time, little by little, small decision by small decision.
I'm a 'Fit Chick'. So is Vicki. And having a 'fit' identity is available to whoever wants to and chooses to embrace it.
This article was published in 'The Great Health Guide' magazine – September 2016
Great Health Guide™ exists to equip & propel every woman into great health & purpose by providing expert health content and inspiration. For more info and to grab a copy of their free magazine, you can check it out here.
Want to find out more?
Take the next step and click on the link to email me. 
I have spent thousands of hours helping people get great RESULTS and I know I can help you too. 
Let's start a conversation today about how you can start you feeling great asap!