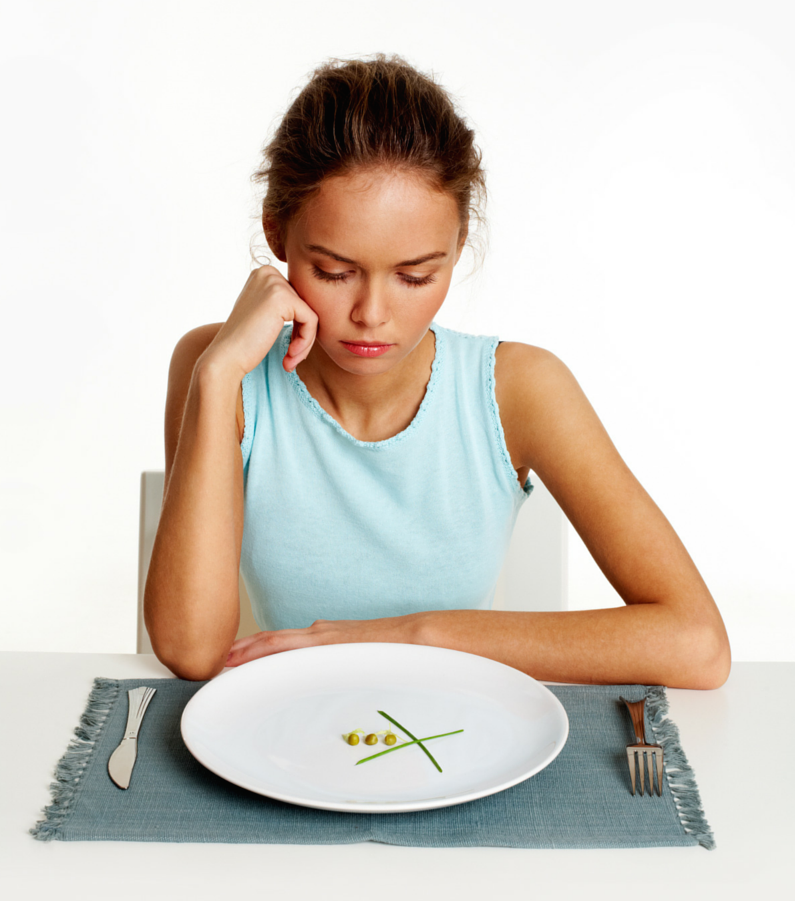 Do you know someone who has been on a diet before? How long did it last?
The super-disciplined people may say a number of months. Many will say they could go a few weeks. However the majority barely made it a week.
By diet, I'm referring to a food plan that's pre-written by someone who doesn't know you.
I love this quote by Yoni Freedhoff, MD
"Food truly is comfort, so a diet that forces us to give up what we love is nonsensical and unnecessary."
The word 'diet' in itself has negative connotations for majority of people. One reason is because most people associate the word 'diet' with deprivation, starvation or failure.
People often feel that if they have been unsuccessful at sticking with a certain diet, they have failed – that the diet hasn't failed, but they have.
This usually isn't the case.
My personal belief?
The diet failed you
In practically every single situation that I've come across, the person is not to blame. They just hadn't yet found the system that worked for them.
Why?
Let's look at some of the other reasons why dieting doesn't work in most cases, and what to do instead:
Dieting doesn't usually address the psychological influence on food intake
Just because someone has done a diet and achieved success, doesn't mean it will stay that way.
Emotions, stress and negative thought patterns relating to food have the potential to sabotage any diet.
Emotional eating and conditioning from our past are a huge factor.
We have associations between food and environmental cues that need to be recognised and addressed to establish a healthier eating plan long-term.
Many diets are not suitable for the long-term
If a diet is very restricted, in that it excludes certain food groups or types, then it almost always challenging to maintain long-term. It can put the person at risk of nutrient deficiencies, dependent on just how restrictive the diet is.
In some cases, accessing food that falls within the diet's boundaries can be difficult, negatively affecting its sustainability.
In the 13 years of working with people, specialising in weight loss, I've noticed that people who have used complete meal replacement strategies are rarely successful long-term. In fact, I don't think I've had a single case where this is an effective long-term strategy.
Many diets ignore the social element of eating
For most people, mealtimes are best enjoyed socially. They are an opportunity to spend time with family or friends.
We can learn simple ways to monitor the quality and quantity of the food we eat at social gatherings and make healthier food choices when eating out.
If a nutrition plan ignores the fact that people may wish to eat out and with others, then it is not setting up someone to succeed.
Many diets are not culturally specific
A diet may not uphold the cultural practices or preferences of the person choosing to do it and ignoring this is a big mistake. 
I learned this the hard way.
Many years ago, my Asian client wanted to reduce her belly fat. Looking at her food diary and I noticed it was very heavy in noodles. Rather than suggest substitutions for some of the meals, I recommended too many Western choices alternatives. She came back saying it was just too hard to change!
I learned a valuable lesson: habits can die hard, especially if they started when we were very young. We need to take baby steps if we want our changes to last.
We must take into account our cultural behaviours relating to food to make changes that last.
Most diet's aren't tailored specifically for the person

the diet could simply not have been right for you. In most cases I see, this is the problem. The diet was written by someone with very little knowledge about you, if any.
Take for example, getting a diet from a book, a magazine or off the internet. Regardless of how successful the author of the diet is, or even how many other people have succeeded, there's one missing ingredient:
Personalisation
If there's no method of incorporating your personal information into the plan, there is that one very important piece lacking. 
Many diets ignore a persons specific needs or considerations. This makes it inappropriate and unsustainable.
Many diets are fads

A fad is a phase or trend. They don't usually stand the test of time or have the science to back them up. The promising thing about 'fads' is quick results, however as I'm sure you know, this doesn't guarantee long-term success.
One diet doesn't work for everyone
It just doesn't.
If you follow a fad diet, the odds are pretty much stacked against you.
I know it sounds harsh, but I've seen too many dozens of intelligent people ignore this fact and waste a lot of time. Then blame themselves and not only go back to where they were, but often put on even more weight. It pains me. 
It's common knowledge that at least 90% of diets fail long-term and numerous studies have proven this.
Some common dieting techniques or fad diets involve supplements, shakes, strict menu plans or food exclusions which have the potential to remove the responsibility to change your thoughts and habits relating to food.
They quite often work fast in the short-term, but once these tools are removed, you can fall back into old patterns and no sustainable change is made to maintain your success.
This can also become a pattern. You attempt one fad diet or common diet technique with great immediate results and months later be back at your previous weight or heavier causing you to try another fad diet.
Numerous attempts and failure to see the weight kept off discourages people and over the years it becomes increasingly more difficult to keep going.
7. Many diets try to take the 'zero to a hundred' approach
When it comes to dieting, many people try to change everything all at once. This approach rarely works – and certainly not long-term.
In this case, you normally need to go back and take it slower, step-by-step.
Many people consider a 'diet' a short-term strategy, rather than a long-term success plan. They know, going into it, that it's not going to last. So rather than focusing on creating habits that last, they pour their energy into something that probably isn't.
I don't know about you, but to me, that's a waste of time.
Habits are not easy to change. So if we're going to work on them, let's at least work on the ones that we want to last.
Let's work them into our unconscious minds so they become on 'auto-pilot' and become a natural part of our daily routines.
What to do instead:
How do we look beyond quick-fix promises and achieve effective, long-term results – without it taking forever?
It requires a shift in thought patterns.
Commit to the long-term
Sustainable change comes from commitment to a longer-lasting approach.
It also involves recognising the factors affecting you food intake and how these can be influenced to support longer-term change. Change can be fast and you can stop wasting time investing in habits that you know you won't keep.
Completely personalise your approach
Instead of being tempted to jump on a diet, I encourage you to instead work on really getting to know and understand yourself and your personal needs when it comes to nutrition.
One of the best and fastest ways to do this, is to work with an expert who will find out all about YOU as an individual, before making recommendations – including your:
Personal preferences, Energy levels, Body-type, Motivation levels, Lifestyle, Cooking methods, Personality type, Current beliefs, Nutrition and dieting history, Successes and learning's from the past, Tolerance and Intolerances and more.
And much more. The more personalised the plan is, and the more the person knows about you, the more likely you are to succeed. 
Separate the controllable from the uncontrollable factors
Although there are many factors that we can't control, such as:
Genetics, injuries, conditioning, media messages, advertising etc.
there are many factors that we can.
Too many people focus on what they can't change and blaming people and things, which gets them nowhere.
 
Factors that can be changed
Thoughts and Beliefs, Willpower and Motivation, Self-image, Sleeping habits, Lifestyle choices, Social life, Food in the house, Cooking methods, Meal choices, Portion sizes, Data tracking and Variety.
Every one of these factors can have a major impact on our results. It's important that we focus on the factors that we can change, rather than the factors that we can't control.
What's one step you can take today to get you closer to creating the health and the body that you want?
If you would like to know more about how I can help you achieve your goals, please check out my online, personalised 12-week program:
The Body Transformation Accelerator
If you have any questions or comments, please email me: info@katmillar.com
I'd love to hear from you!
To your success,
Kat