With so much information available on nutrition these days, it's easy to feel swamped and overwhelmed.
There is so much nutritional advice out there that it can sometimes be tempting just to do nothing because it all feels too hard.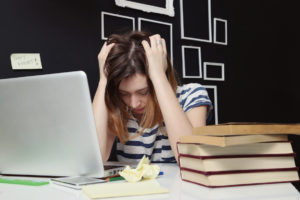 If you have a busy life and don't want to spend a lot of time trying to work it all out, sometimes you need to get back to the basics. 
Wherever possible, I like to keep things nice and simple. Here are 5 nutritional foundations that are a great place to start - or revisit - if you're wanting to take your health to the next level.
5 Simple Nutritional Foundations
Follow these five foundations to feel great and keep it simple!
#1 - Drink two glasses of water 5 times a day
Many people struggle to get in the recommend minimum of 8 glasses of water per day.
To make it easier, I recommend that every time you drink water, have two full glasses.
Drink between meals, rather than with your meals. Around half an hour before a meal is good, as you want your stomach acid working on your food, rather than being neutralised by water. Also it can be quite bloating to be having water and food at the same time.
Water is so important for so many reasons - including reducing food cravings and feeling less sleepy.
#2 - Eat 5 times a day
Some people prefer to stick to just 3 meals a day and that can work. The key is knowing what is best for you. I generally recommend to most people who I consult with, to give five small meals a day a go. 
What I've seen work well for most people is to eat breakfast, lunch, dinner and two snacks.
Whatever you choose, be careful not to let yourself get too hungry, or you may overeat or eat the wrong things.
#3 - Ideally, ensure your 5 small meals each contain some protein and fibre
This can be protein and fibre that is contained in carb-based foods such as legumes, beans or quinoa.  
Some people require more or less protein - depending on their training frequency and volume, but for those of you who are training regularly, I recommend that each of your meals contains some protein and fibre to keep you satiated. 
For guys the serving size would be bigger, but it helps to spread them out over 5 portions. 
The amount needed varies from person to person, so you need to make sure you find out the right amount for you.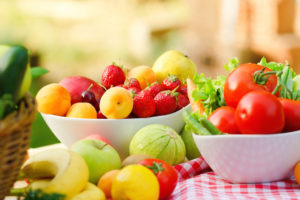 #4 - Eat 5 serves of veggies per day (more if possible)
Vegetables are one of your keys to health, and most people need a lot more than they're getting.
For breakfast you might have scrambled eggs with grated zucchini, mushrooms and tomatoes

For a snack you could have some sliced up raw vegetables such as capsicum, snow peas and cherry tomatoes

When cooking meals, you can add vegetables to pad things out
#5 - Eat meals with 5 ingredients or less
I recommend that you keep things simple. Trying to be creative with more than five ingredients can overcomplicate things, when for fun and flavour, five taste variations are generally enough.
Make simple lists of meal and snack combinations that enhance each ingredient's flavour. You can come up with countless food combos that are healthy and yummy and help you feel great.
So what's your favourite simple meal or snack?
Please share below!
Like what you read?
Receive access to more of my BEST, most valuable resources on healthy nutrition, mindset, motivation and more!