Dear busy business owner,  
Would you like to build your following through inspiring, educating and empowering your audience, customers and clients?  
Amplify Your Influence offers proven strategies to increase your influence, grow your business and reach more people with your message.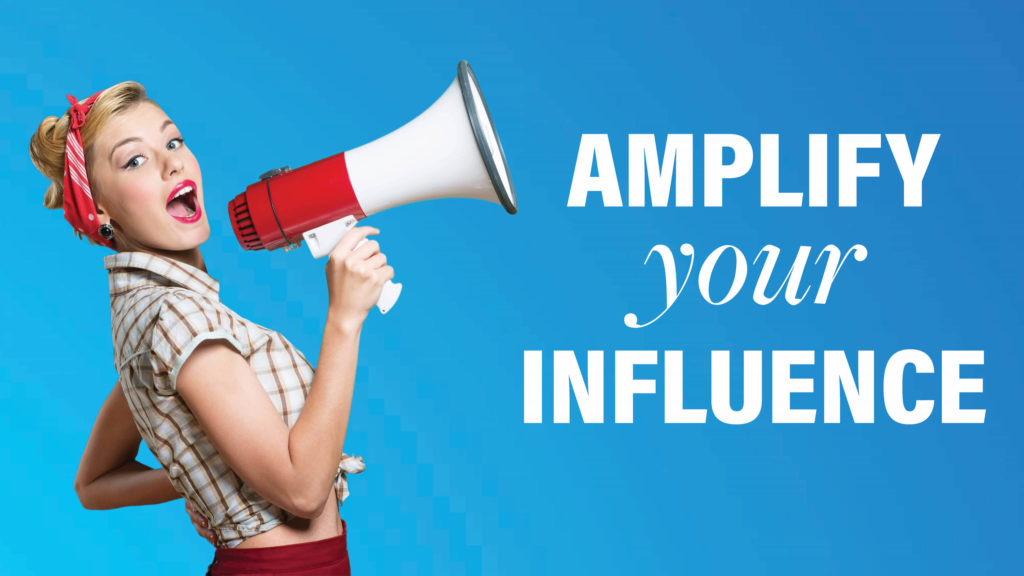 Amplify Your Influence Is For You If: 
You're frustrated at the slow pace of your business growth  
You're tired of not earning what you're worth
You want to attract & help more of the right clients  
You're eager to increase your authority in your industry  
You recognise the value of being part of a supportive community, with an experienced mentor guiding you to the results you want 
Amplify Your Influence offers an accelerated path to growing your business. 
It helps you to implement the most effective marketing and business strategies that are working right now.
It is perfect for you if you're a small business owner who wants to create profitable & reliable income streams by branding, positioning and promoting yourself well. 
If you want to share your services with more people... then mastering the skills of marketing and selling are crucial. Add the skills of promotion, presenting and the right mindset, and your results start to explode!
This program will equip you to attract an audience, craft and deliver compelling workshops, videos and webinars and sell what you offer to your ideal clients.  
With the correct strategies, you will be amazed how natural you become, how effortless your results flow and your clients & cashflow increases.
Learn the mistakes to avoid, the opportunities to stop missing and the keys for how to effectively:  
Make More Money
Save More Time
Help More People  
Limited Spaces: The program has limited spaces to provide a highly-personalised experience.  
Starts immediately: You'll get instant access to the Vault & VIP group.
Jump over here to learn more: