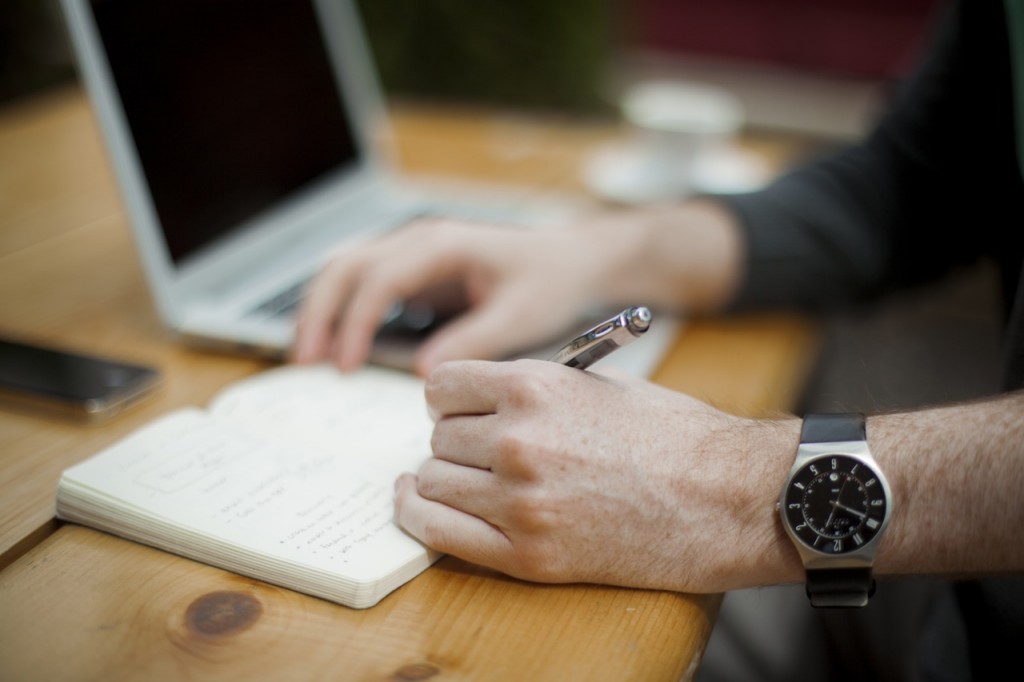 I've always been a huge believer in goal setting, and have personally seen some powerful things happen through the process of writing down my goals.
Looking back, I have achieved many of my goals that have been written down however, there have been a few which have been unachieved. I found that these are the goals which were unstructured and without an effective strategy for implementation.
In light of this, I decided that I would spend more time on effective goal setting and improving the whole process: making it better structured, well thought out and clearer. I also wanted to make sure I had goals in every area of my life; from small to big.
To achieve this, I incorporated some helpful tools and categorising techniques that I've learned over the years, and I came up with the following 7-step process. You can use 1 of the 7 steps, or choose a few to use. If you're really serious about achieving your goals, put aside some time and work from the top right down to the bottom:
Brain dump
Get everything from your head down on paper. This helps to organise and make sense of your goals in order to prioritise and simplify them.
Categorise (e.g. task or habit and be, do or have)
There are 3 ways that I suggest you categorise your goals – time frame, 'task or habit' and 'be, do, have' goals.
Who do you want to be? What kind of things do you want to do? What do you want to have? When we categorise out goals in this way, we can see if we're placing our focus too much on what area at the expense of another.
Sort according to 'Wheel of life'
I used the 'wheel of life' coaching tool to separate each of my goals into the different areas of my life. This helps to set goals in every area of your life as you categorise your goals together.
Set 'Themes'
Set a different theme for each month for example, my January theme was 'cleanse' and February was 'write'. For these months I decided upon, and prioritised, actions which led to the achievement of these goals. It creates life-long habits which will benefit many areas of your life!
Employ the 'Rule of 5′ method
The 'Rule of 5′ states that, once you've decided your one or two major goals, you then choose 5 things that you do every day that will move you towards your goals. The key to this principle working is, of course, you need to do these things every day!
Write your action plan
Simply take every single goal (be it 'task or habit') and create a separate plan for each one. Think about when exactly are you going to do each one, and how? What's your next step for each one? Write everything into your calendar. You may wish to set reminders and alarms to ensure you get them done.
Diarise a regular review
Your goal list should not be a static document that you write once and never change. It should be a dynamic and living work in progress. There's no way it's going to be perfect the first time you write it. So schedule time to review it regularly (daily if it that's what it takes!).
Now that you have everything written down and structured, you need to block out some regular time in your calendar – this is the key! Read your goals, change anything that's needed, and schedule times in your diary or calendar to actually do them!
Be encouraged that once you've set your goals and committed them to paper (or electronic device), you've placed yourself ahead of most of the population that won't take the time to do this. Amazing things will start to happen and those things that you need in order to achieve these goals start coming to you.
Any set-backs you experience simply don't matter – you've made your decision and you keep moving forward.
Progression is the goal, not perfection – you will experience failures but choose to learn from them so that you can relax, smile and keep going!
There are no limits – except the ones we place on ourselves.
If you would like to know more about how I could help your with your health, fitness and lifestyle journey, please email me: info@katmillar.com. I'd love to connect with you.