As a health and fitness professional, one of the most common problems I come across, is a lack of motivation.
One of the questions I get asked most often is "How do I get motivated?"
It's one of my favourite topics. 
This article lays out 7 quick tips to help you build your motivation-to-exercise muscle.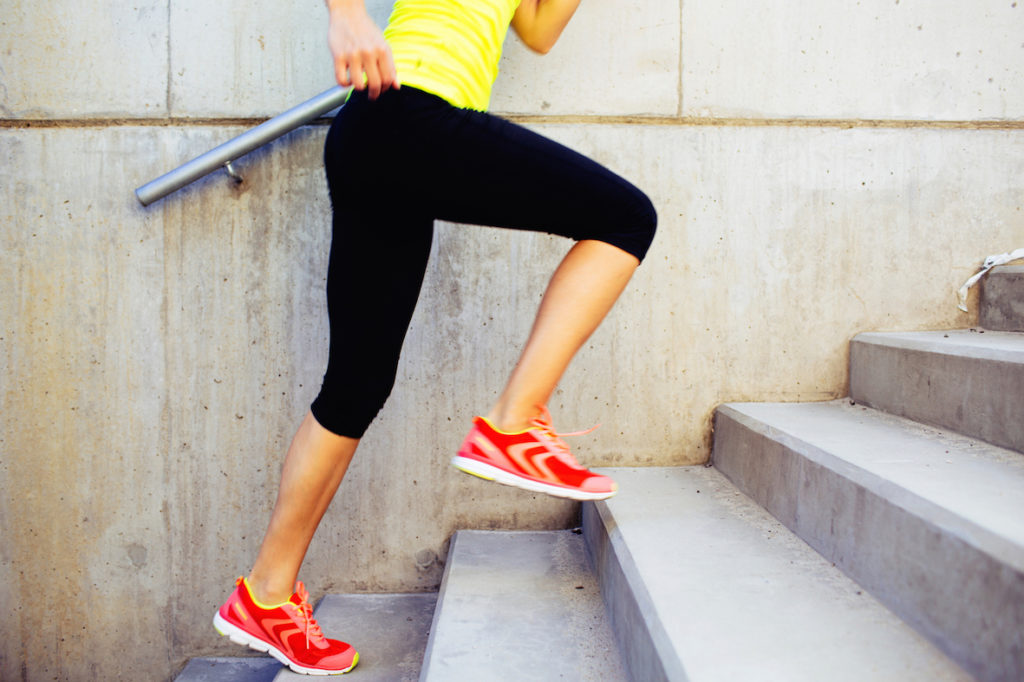 1. Tap in to your 'why'
Ask yourself: "Why do I really want to achieve my goal?"
This question may seem overly simple and obvious, but is often overlooked when it comes to motivation.

Make sure you have reasons that are important to you.
Knowing the reason behind your 'why' is one of the most powerful forces that will keep you going. Demotivation doesn't stick around for long when you're really clear on why you are doing what you're doing.
Maybe your 'why' is to have more energy so you can work harder and achieve a promotion, or play with your kids for longer. You may wish to fit back into some clothes that are too tight so you don't have to buy new outfits. Or maybe you simple want to have a feeling of accomplishment – to prove to yourself that you can become a healthier and stronger person.
The 'why' you want something is an important question to ask yourself, because if you don't know why you want it, then you are less likely to go after it and get it.
If you really want something, it's worth taking the time to make it more likely that you will get it.
2. Exercise when you have the most energy
People often ask me when the best time to exercise is.
My answer?
If you feel best in the morning, do it then. If you prefer to do it at night, do it at night.
There's no one-size-fits-all. I believe that for long-term adherence, doing it at a time that suits your lifestyle is the best way to increase your motivation and enjoyment.
3. Commit to small amounts of time
Just commit to moving - even if it's only a 20 minute walk. If you start moving and feel you can go for longer, go for it! If not, that's ok but aim to do it consistently, and regularly increase the intensity when you can.
For best results, the shorter your session is, the higher the intensity should be.
Ideally, make it a goal to do some movement every day.
If you start allowing too many days off, they can start to repeat and mental energy is often wasted on deliberating whether to go or not – when it could be spent on just doing it. It may not always happen, but it's about setting an intention and building a habit.
Exercise should ideally be part of your daily self-care plan. You may not always have the time or the energy to go hard out in the gym so just adjust your plan accordingly.
It doesn't mean constantly performing intense workouts. We need to listen to our body and give it what it needs each day.
Sometimes I do a 50 minute strength session and other days it's 20 minutes of stair sprints.
Some days I do a long walk and other days I do plyometrics for 20 minutes in my lounge room. It's all about working it in to suit your lifestyle. Which brings me to my next tip:
4. Be flexible
When I've been on my feet all day, sometimes all I can face is sitting on a bike and pedalling while I get some work done on my phone. I still get my heart rate pumping and feel much better afterwards than doing nothing.
I don't waste time thinking about whether I feel motivated to exercise; instead I make a commitment to move every day that I can.
At times you have to adjust your plan to suit how you feel.
5. Focus on exercising to feel fresh, energised and clear-minded
These effects are powerful because you can feel them pretty quickly.
If you only exercise because you want to lose weight, the effects are delayed and it's too easy to stay focused on where you're 'not' at the moment.
Changing your focus to the benefits you feel immediately can be a better driver.
6. Keep it simple
Sometimes, t's best not to overthink your exercise - just get ready and go. Keep it as simple as possible.
I usually just put my key in my pocket, put my sunnies and iPod on (and gloves if it's winter!) and get out the door.
Sometimes I even sleep in my exercise gear!
The less barriers to overcome in the morning, the more likely it will get done.
7. Take it one step at a time
I understand that finding lasting motivation to exercise can be tough at times, so I recommend starting small and taking it one day at a time.
One way to do this is to simply start walking: first thing in the morning, on your lunch break, or after dinner. Walking is an easy way to start moving more and will most likely inspire you to incorporate other types of movement.
Our bodies are not designed to sit down all day and you'll feel so much better for keeping active. If it's a non-negotiable in your calendar, you don't have to waste time thinking "Should I, shouldn't I?".
Ideally it's good to start to increase your intensity level and stick to a structured training program, but remember that any movement is better than nothing.
One of the best things you can do when it comes to exercise is to educate yourself – talk to people in the know, do your research. Find people who have experience that you can trust who will design your exercise around your individual needs and lifestyle to help you stay motivated to do it.
And finally, when you make a clear commitment that you'll do whatever it takes to achieve your goal, it's amazing how much motivation can flow from that decision. Stay focused on your why, on the benefits and you will be unstoppable.
Do you have any questions about health, fitness, mindset, nutrition or simply how to make your life more awesome? 
Email me to ask me anything: info@katmillar.com
If you'd like to know more about how to achieve your health and fitness goals, please visit my services page here. 
I also offer a 15 minute mini-session to help you strategise your action plan to take you closer to your health and body goals.
I'd love to connect!
To your Health and Happiness,
Kat