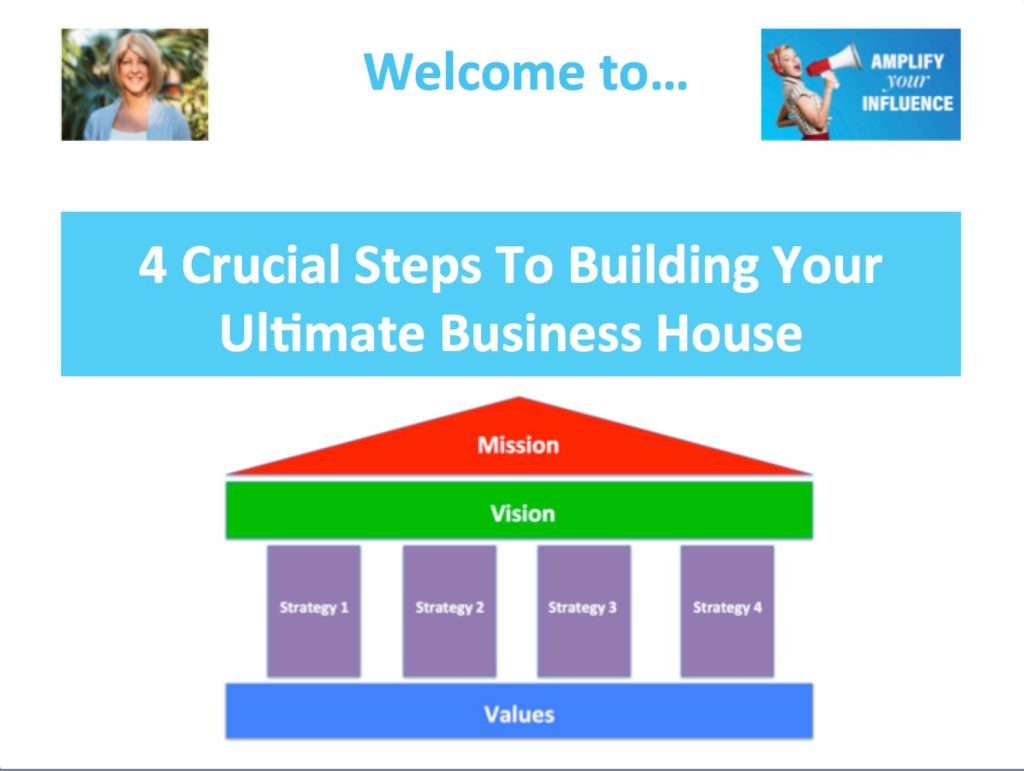 Would you like to learn the solid foundations that set your business up to win?
Would you like clarity on exactly where to take your business?
There are 4 crucial foundations to have in place in your 'business house' before you start working on the interior decorating (i.e. the pretty details that can take up a lot of time for little return).
Creating a solid plan can save you a lot of time and money, particularly when it comes to your decision-making. We know as business owners that investing our time and money wisely is critical for our success.
In my free training '4 Crucial Steps To Building Your Ultimate Business House', I offer you an easy-to-follow structure to create your foundations and have clarity on where you are taking your business.
It is nothing like many of the complex business and marketing plans that you see out there, that end up gathering dust on a shelf or hidden in the depths of your computer folders...
This training gives you a webinar training, a worksheet and Powerpoint slides to help you get clear on 4 solid foundations to build your business on. You'll create or refine your business vision, business mission, business values and the best strategies to work on right now.
The process is quick to put in place and fun to do!
It's packed with examples to guide and inspire you and show you exactly how to do it, in a simple and enjoyable way.
Here's the link to get your free access ==> www.katmillar.com/businesshouse
Enjoy! 
Kat