In the webinar replay, you'll learn:
How to be more confident, motivated and energetic than ever
How to shift your thinking and behaviours so you can feel and look great… FOR GOOD
How to get the body you want and keep it – once and for all!
The webinar is loaded with potentially life-changing content that I've learned working with thousands of people since 2003.
It's worth taking the opportunity to learn powerful keys to achieving the success you want – and how to look and feel amazing!

What others are saying:
"It's like nothing else I've ever seen! My eyes have been opened…"
"So much great stuff Kat and I'd love to watch it again"
"It's so clear and obvious what my missing links are now!"
"Wowwwwww!!!!!!!  Sooooo good. I'm sharing it with the trainers at my gym"
It's a hugely impactful training that shows you exactly what your missing links are and what's been holding you back from getting the results you want and keeping them.
It really can be a total game-changer for you.

Click below to access the 3 downloadable worksheets that go along with the webinar:
You can either print these out, or keep them handy ready to refer to and complete during the webinar.

I have a once-only special offer at the end of the webinar, for a limited time, with a savings of over 50% for everything you need to transform your body in less time, for good!
The offer is still currently available, but only until all places are filled – so act now if you want to jump onboard and get started.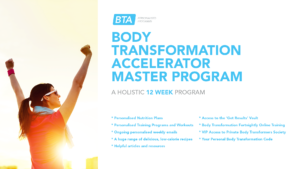 Click to Learn More:
To Your Success,
Kat

PS. If you have any questions, please email me at: