Would you like to get paid to share your passion? Do you want to inspire, educate and empower more people?
Effective presenting skills are one of the most powerful influence and marketing tools available.
If you would like to use speaking to improve your profile, confidence, brand or business - this is the event for you.  It feels good to know that you can speak WELL - whenever you want or need to.
In this transformational day, you will learn how to overcome any fears around presenting or running events, get your message across more confidently and start to earn what you're worth!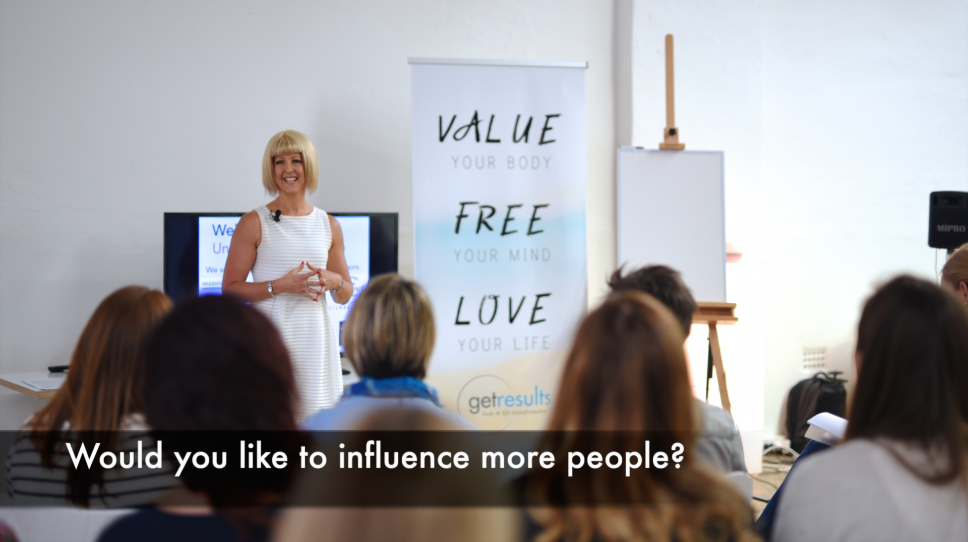 What You Will Learn:

7 specific things you can do to move from FEAR to CONFIDENCE

Uncover your UNIQUE presentation style and use it to INSPIRE people to take action

AVOID the 8 biggest mistakes that MOST speakers make, that switch off their audience

INFLUENCE people to your ideas, without coming across as pushy or arrogant

CRAFT your talks to lower resistance in your audience and create desire for what you are offering

ATTRACT more of your ideal clients and opportunities

Feel CONFIDENT speaking in front of a group of any size


Who is Unleash Your Influence For?  
This workshop is for you if you want to make a bigger difference, gain more confidence and increase your authority in the marketplace.
It's ideal if you are a small business owner  who wants to have more influence in your area of expertise and attract more clients.
It's for you if you want to communicate more concisely and effectively and inspire more people to action.

You'll learn how to best present and package your knowledge, while also remaining your unique and authentic self. You'll learn how to fill seats and make your events a success.
What if your presentations didn't have to be boring or lose people early on?
What if you knew the exact, step-by-step process to connect with people and touch their emotions?
And what if you had absolute confidence your presentation was a winner before you even got up to deliver it?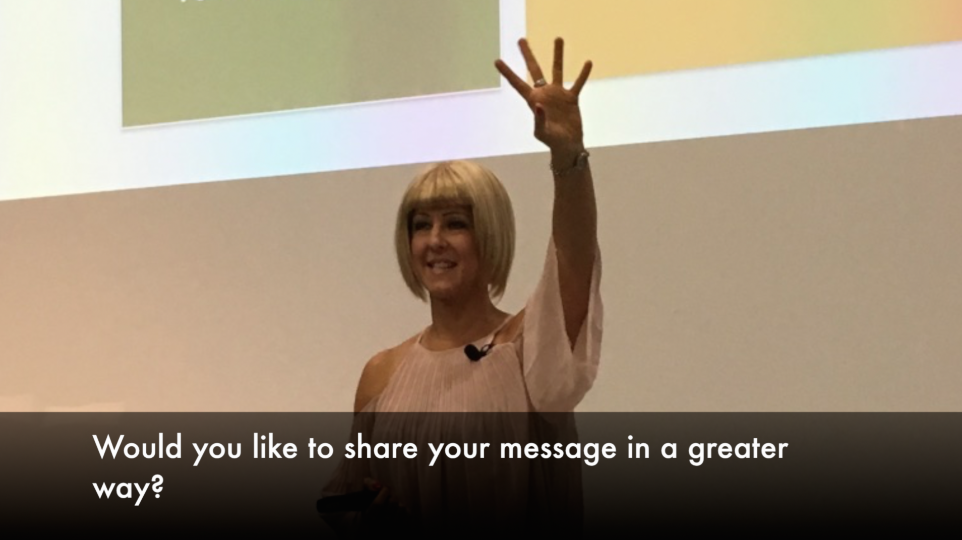 Using the 'Unleash Your Influence' principles, you will get an immediate response when you speak that will be unlike any you have experienced before.
Eyes will be fixed on you... people will be drawn to what you say...
That's because you will be using techniques most people have no idea about - but that win over even the toughest audiences.
You'll take pages of notes in your workbook about the exact strategies to present skilfully and effectively, and position yourself as an authority - every time.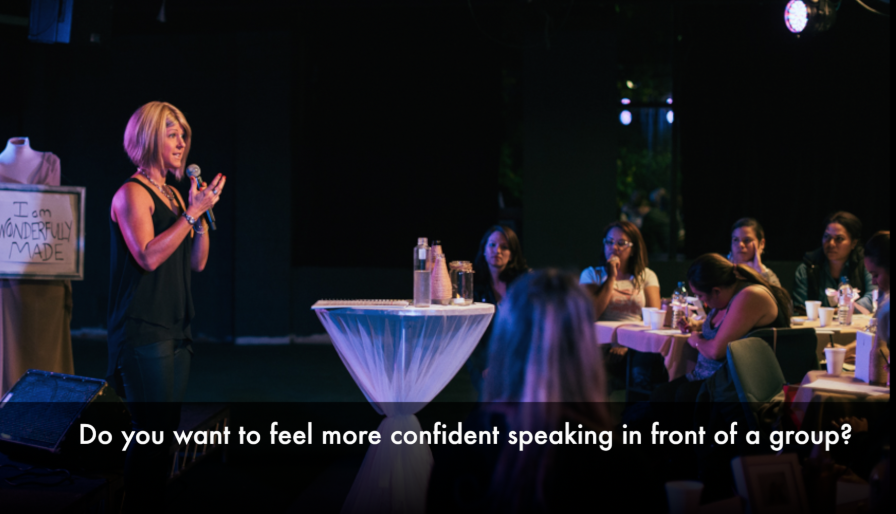 Why I Decided To Do This
I used to be really nervous about putting myself out there as an educator. I didn't know exactly how to do it. But I knew that continuing with the one-on-one model that I was using in my business wasn't going to give me the kind of impact that I wanted to create.
So I invested in learning business, sales, marketing and professional presenter training (with multiple companies). I applied what I learned and it made the world of difference in my business and created a great passion for teaching the art of influence.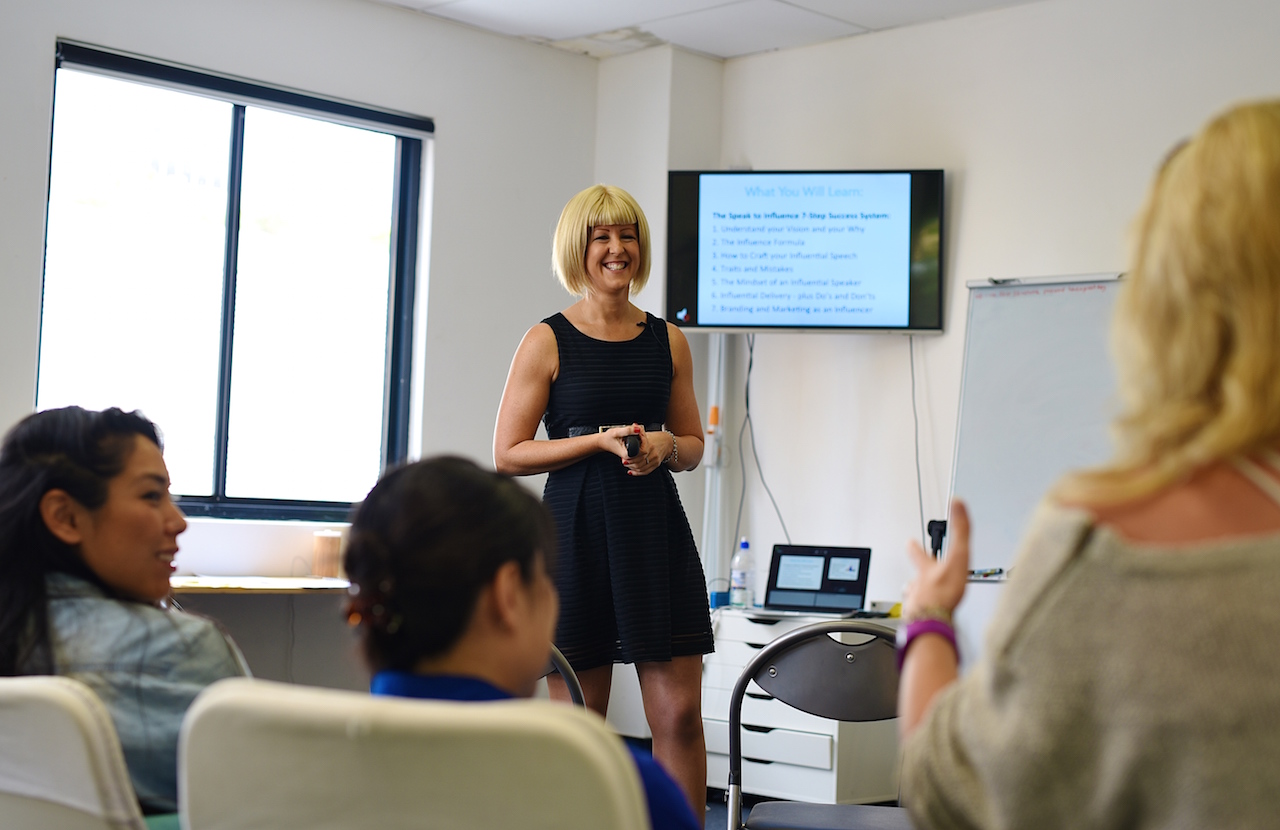 I started regularly running programs for small-business owners how to position themselves as an influencer, by teaching them crucial skills to grow their business and go from strength to strength.
Effective influence skills can help you build your business by leaps and bounds.
When you learn how to communicate your message powerfully, share your vision and effectively inspire and educate your community, it changes your business.
From all the observations, coaching and presentations, I created a rock-solid formula to help people step up, step out and spread their ideas.
The formula has been helping people to find and use their authentic voice to help more people and make a bigger impact.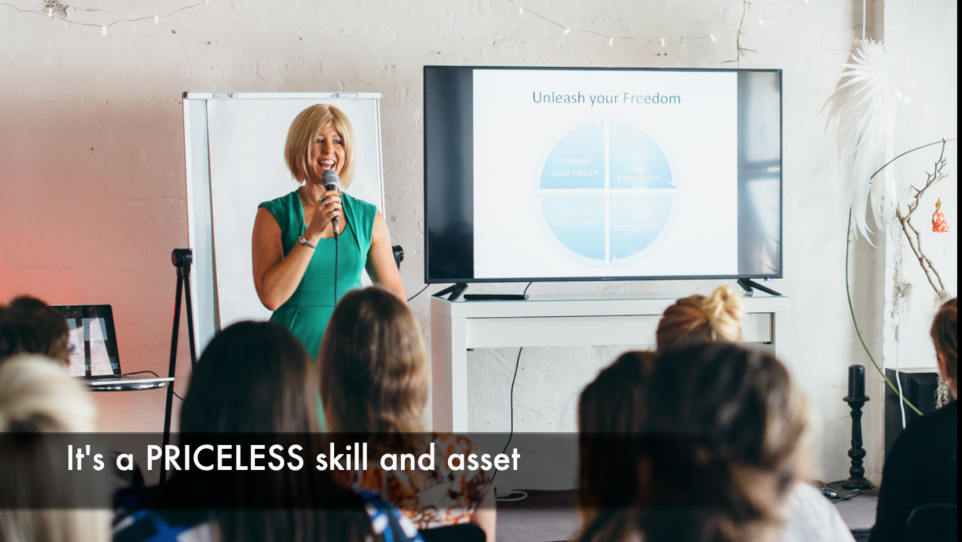 HERE
By the time we're finished, you'll know how to create and deliver a presentation that can change people's behaviour! THAT makes you an INFLUENCER...
You will leave this workshop BETTER equipped to speak with influence. You will "get it".
By the time we're finished, you'll know how to create and deliver a presentation that can change people's behaviour! THAT makes you an INFLUENCER...  It's a priceless asset.
You can improve your value by 50 percent, just by learning communication skills; public speaking. - Warren Buffett


About Kat Millar Speaker, Coach, Owner: Get Results Training  
Kat has helped thousands of people to achieve life-changing results over the last 15 years. Kat offers a wide range of knowledge drawn from her experience as a business owner and from speaking, coaching and training in three different countries.
Kat is a professionally trained Speaker, NLP Practitioner & Coach.
She's invested tens of thousands of hours into learning highly-effective communication, crafting and confidence skills.
Her seminars and workshops are inspiring, thought-provoking and always packed with valuable strategies and takeaways that can be applied straight away.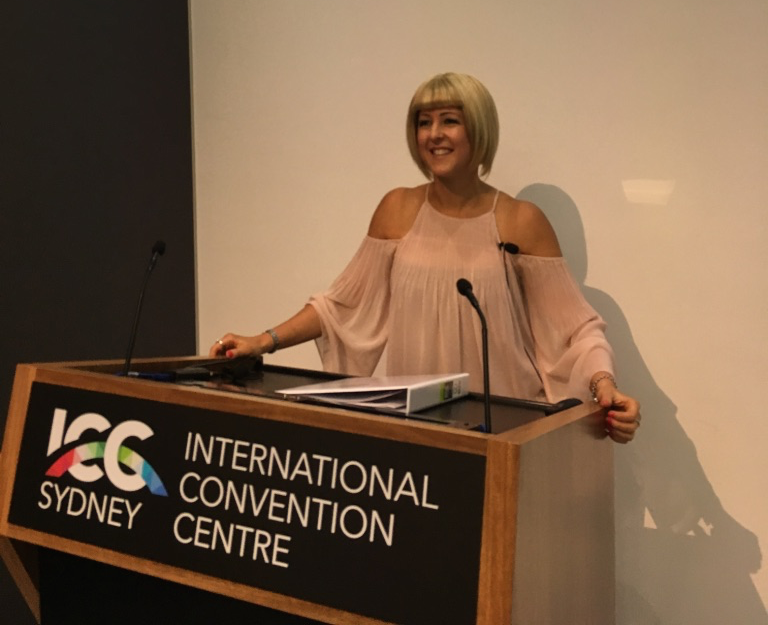 Leave the day with loads of unique takeaways and strategies to be more confident, powerful & skilled to be highly-influential to your community

Meet great new people and build your network with other like-minded people

Have your personal questions answered. The content will be tailored to suit the group.
Still Wondering If Unleash Your Influence Is For You?
This Checklist Should Help…  
* Unleash Your Influence is for you if you know that you need more structure and clarity in your business and create more money, more impact and more time-freedom.
* Unleash Your Influence is for you if you want to grow your community and authentically connect with more people.
* Unleash Your Influence is for you if you want to make sure you have the right message for your audience, spread your ideas further and earn what you're worth.


Break through your fears and doubts, share your message with more people and take your business to booming new heights!
Join the updates list: